Three & Four-Year-Old Programs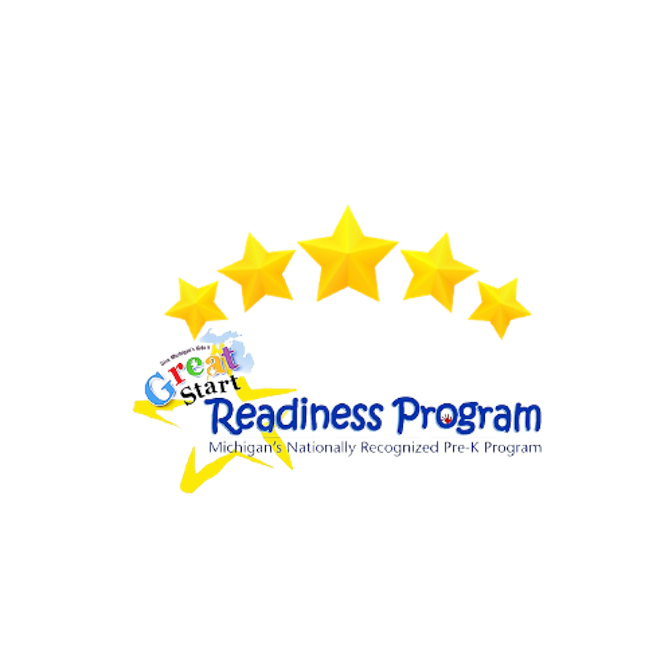 Hazel Park Schools 2023-2024 is offering two preschool programs to serve families with 3 and 4-year-olds with ONE BELIEF.
We believe in a balanced approach focused on the WHOLE CHILD.
Preschool Academy

3 & 4 Year-Old Preschool
Tuition-Based Preschool
Monday through Friday 7:45 am to 2:45 pm
Creative Curriculum for Preschool
DHS Child Care Assistance for Tuition Accepted
Great Start Readiness Program (GSRP)

4 Year-Old Preschool
'Free' To Qualifying Families
Monday-Friday
Creative Curriculum for Preschool
The Great Start Readiness Program (GSRP) is Michigan's state-funded preschool program for four-year-old children. The program is administered by the Michigan Department of Education, Office of Great Start. Funding is allocated to each intermediate school district to administer the program locally. GSRP eligibility is primarily based on income. Over-income families may be eligible, but may need to pay a fee based on a sliding scale. Please contact us for further information.
Research on preschool programs indicates that children provided with a high-quality preschool experience show significant positive developmental differences when compared to children from the same backgrounds who did not attend a high-quality preschool program.
Sheila O'Kane
Webster Early Childhood Center Supervisor
(248) 658-5501

Sheryl Durka
Secretary
(248) 658-5501
Webster Early Childhood Center
431 West Jarvis Ave.
Hazel Park, MI 48030
Phone: (248) 658-5501
Fax: (248) 544-5421