Promise Zone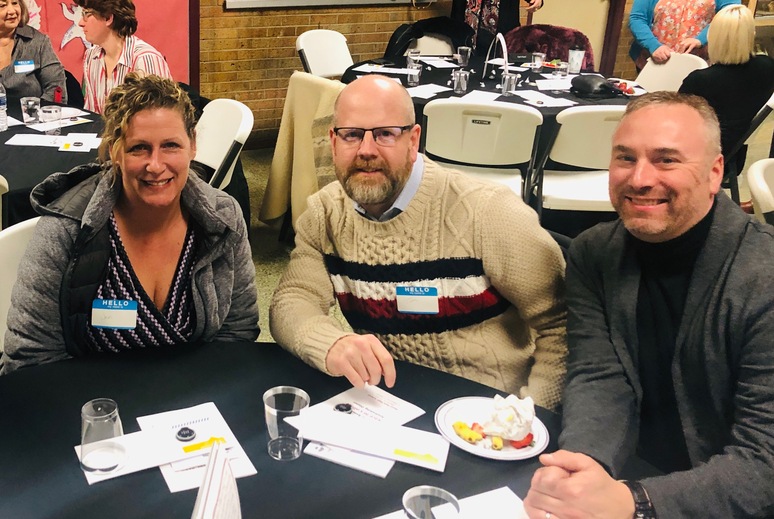 The Hazel Park Promise Zone and College Access Network guarantees resident graduates of Hazel Park High School, a tuition-free path to an Associate's Degree. This scholarship program insures all students will have the opportunity to enroll in some form of postsecondary education without finances as a barrier. The Promise Zone also coordinates the Hazel Park College Access Network, which uses the collective impact framework to align college access partners in the educational, governmental, nonprofit, and business communities. Through these efforts, we have been able to use our scholarship program as a catalyst for the creation of college and career exposure opportunities for students.
We are also focused on developing programming to assist students with preparing for college and through the college admissions and financial aid processes. This has included college and career exposure events, skilled trades training programs, and connection to paid internship opportunities, among other services. Additionally, our Hazel Park High School Success Coach works with our scholarship recipients once they enroll in college.
An easy way to support our college students is to choose Hazel Park Promise Zone on Amazon Smile. Here is the link: smile.amazon.com
Promise Zone 2022 Fundraising Dinner
The 9th Annual Hazel Park Promise Zone dinner will take place on Wednesday, March 9, from 5:30 to 8 pm., at the Regency Banquet Hall (25228 W. 12 Mile Road, Southfield).
Tickets cost $75.00 per person.
Click here -- tickets -- to order tickets.
The virtual event last year raised $25,000 last year compared to $21,000 the year before.
The goal this year is to raise $50,000.
The Hazel Park Promise Zone was founded in 2010 and began providing scholarships for Hazel Park High School's Class of 2012.
How Does The Promise Zone Program Supports All HPS Students
College Advising
Our College Adviser works hard to assist each and every Hazel Park High School seniors through the college exploration, admissions, and financial aid processes. The Promise Program is thrilled to be able to provide this service to students and encourages students of all ages and their parents to reach out to our College Advisor to begin planning for life after high school.
College Advisor can help you with
Completing your (FAFSA) Free Application for Federal Student Aid
Identifying your future college or university
Scholarship Search
College Coaching
The Postsecondary Success Coach provides academic and personal support to Hazel Park Promise students enrolled in postsecondary education. The goal of Success Coaching is to increase semester-to-semester persistence, credit accumulation, and graduation rates for students.
What does success coaching provide students?
Delivers comprehensive, proactive coaching to Promise students enrolled and preparing to enroll in postsecondary education

Communicates with each student throughout the fall and winter semesters, via phone calls, text, email, and one-on-one communication.

Check-in with each student at least twice during the summer.

Reviews student progress data and plans for the upcoming semester.

Creates a resource guide with information on key resources at each institution where students are enrolled.
Promise Zone Scholarship
Students who attend OCC (and continuously reside in Oakland County) are guaranteed two years' worth of full tuition and fees, either through Pell Grant funding or a Hazel Park Promise Scholarship (Promise funding is available for six years after high school graduation.

A student attending in-state, non-OCC, institution is eligible for up to $1,500 per semester for a total of $6,000. (If awarded Pell Grant dollars exceed $1,500 no Promise Zone money will be awarded. Pell grant dollars awarded in a given semester will be subtracted from that $1,500. Ex: if student receives $1,000 in Pell Grant, the Promise Zone will pay $500.)

A student must submit a Promise Zone scholarship application and inform the Promise Zone Executive Director which school he/she will be attending prior to course registration. The scholarship application opens in October of a student's senior year and will be sent to all seniors via email.

A student's FAFSA must be fully processed by a college or university in order for that student to receive Promise Zone funding. This includes any additional verification documentation which may be requested by the student's college or university following initial FAFSA submission.

A student attending a school other than OCC must submit an electronic copy of his/her registration bill prior to the start of each semester. OCC will bill the Promise Zone directly. All scholarships are sent directly to the college or university.

All students must submit copies of their grades at the end of each semester in order to receive the following semester's funding. The GPA requirement for continued funding is 2.0.

Eligibility for full scholarship, as described above, is as follows: entering district in 5th grade or earlier = 100% of award, 6th-8th = 90%, 9th = 75%, 10th = 50%, 11th = 30%, 12th = 20%
Promise Zone News

View Archives