From the Principal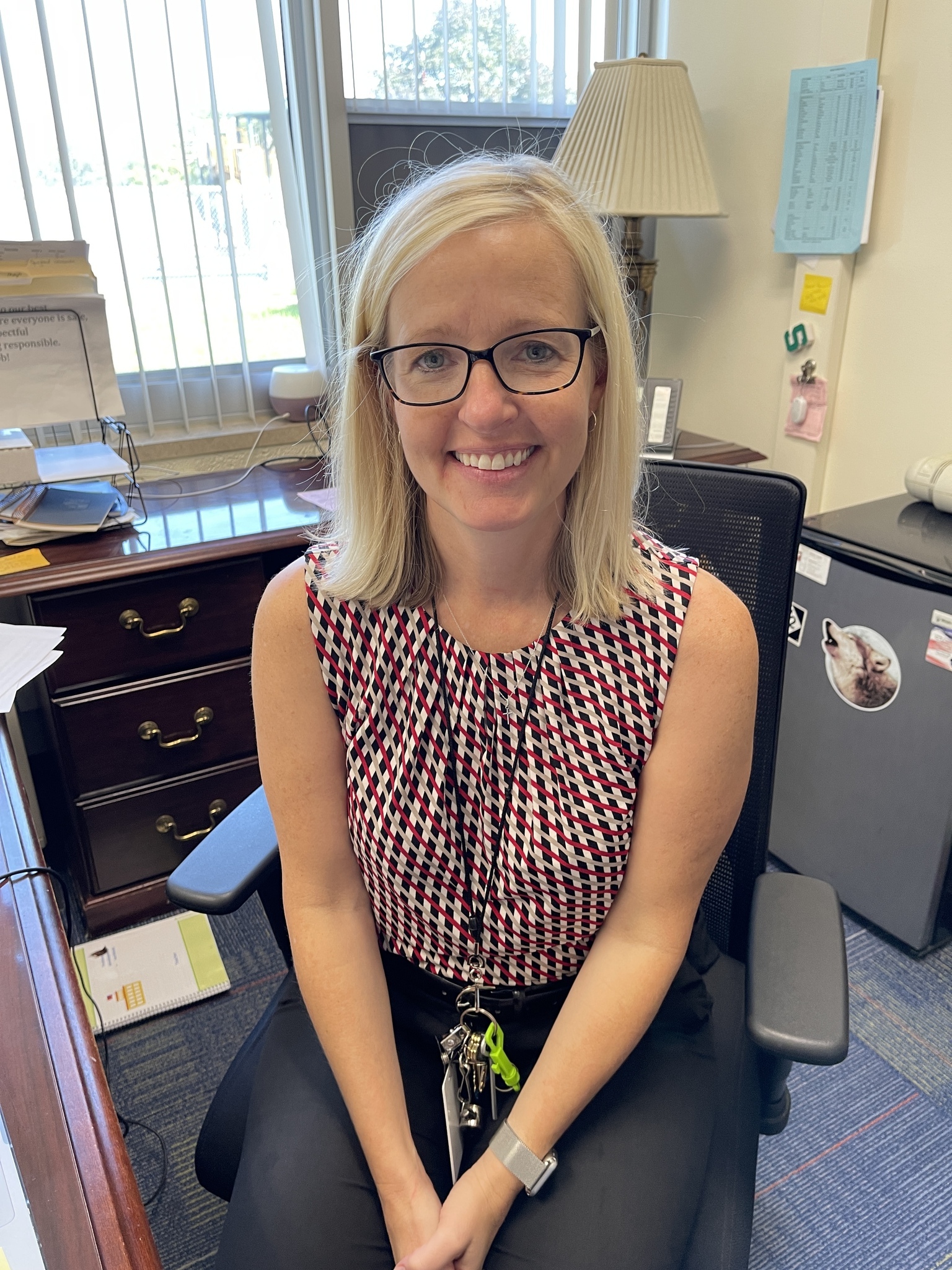 August 22, 2022
Dear Webb Families,
We hope you are ready to join us as we start the 22-23 school year together. Although the past few years have been a bit unusual, we are determined to make this year a success. Since last spring we have been busy making plans and preparations to meet the academic, social, and health needs of all of our learners and we are so excited to go through this year with our students and families.
Our classroom teachers create innovative, engaging lessons that are differentiated to meet the needs of students at all different levels so that we can optimize learning. Our MTSS team works alongside our classroom teachers and provides intervention and extra support to those who are struggling in reading and/or math as well as enrichment support to those who are excelling beyond grade level expectations. Using an inclusion model, our Special Education resource teachers provide support for students and teachers in the classroom as well as provide intervention out of the classroom for students based on need, and our self-contained special education teachers work side by side with parents, support staff and paraprofessionals to make sure all of the students are learning and growing. Rounding out our team is a group of teachers who provide education to our students in physical education, art, music and STEAM (Science Technology, Engineering, Arts & Math). We also have a dedicated team of support staff made up of a social worker, psychologist, and many therapists that work alongside our teachers to provide support. Our team is dedicated to supporting all of our students in many different ways to make sure we are meeting their academic needs.
The district focus for this year is "Literacy for All". Many team members from Webb and across the district have worked to select a new resource for Language Arts that will be used by all staff members. We are laser-focused on supporting the growth of our students' literacy skills using an updated and culturally responsive resource that supports our diverse needs. Our continued work on improving math skills continues with our resource that was also recently acquired along with our standards-based focus which helps us to identify and support the specific strengths and needs of each student. Science and social studies are also an important part of our school day and those important standards are not only taught during specific times during the day but are also woven into our literacy curriculum to help the students learn and grow in many different ways. The teachers are supported with instructional coaching and data conversations centered on moving our student population forward across all subject areas.
A positive school culture is important to all of us here at Webb, and we have worked hard to develop activities and coordinate services to support that. Our focus is on providing a proactive approach to supporting positive behavior throughout the school and we have established many ways that we celebrate that positive behavior with exciting daily, weekly and monthly activities and events for our Webb Students. Each of our staff members works to build relationships and get to know the students so they can support them academically, socially, and emotionally.
Safety is always a top priority all year at Webb and we are ready to welcome our students back into school. As always we will pay careful attention throughout the year to any public health concerns and we will adjust accordingly as needed. Our staff is also prepared for threats to the physical safety of our students. Drills are conducted regularly, and the district provides training to support this work.
We view our Webb families as equal partners in providing our children with meaningful educational experiences and we encourage you to become active participants in our various school programs and classroom activities. Our fabulous PTA has been busy making plans for events and activities that will bring our families and students together as a community in different ways throughout the year. It truly takes a village to raise a child and we are committed to being part of that village along with our Webb families.
The Webb Staff looks forward to a fantastic 2022-23 school year and we hope you are excited to be a part of it as well. If you have any further questions, please feel free to call us here in the school office at 248-658-5900 or you can email me at corri.nastasi@myhpsd.org.
Sincerely,
Corri Nastasi
Principal, Webb Elementary