From the Principal
Tuesday, August 23, 2022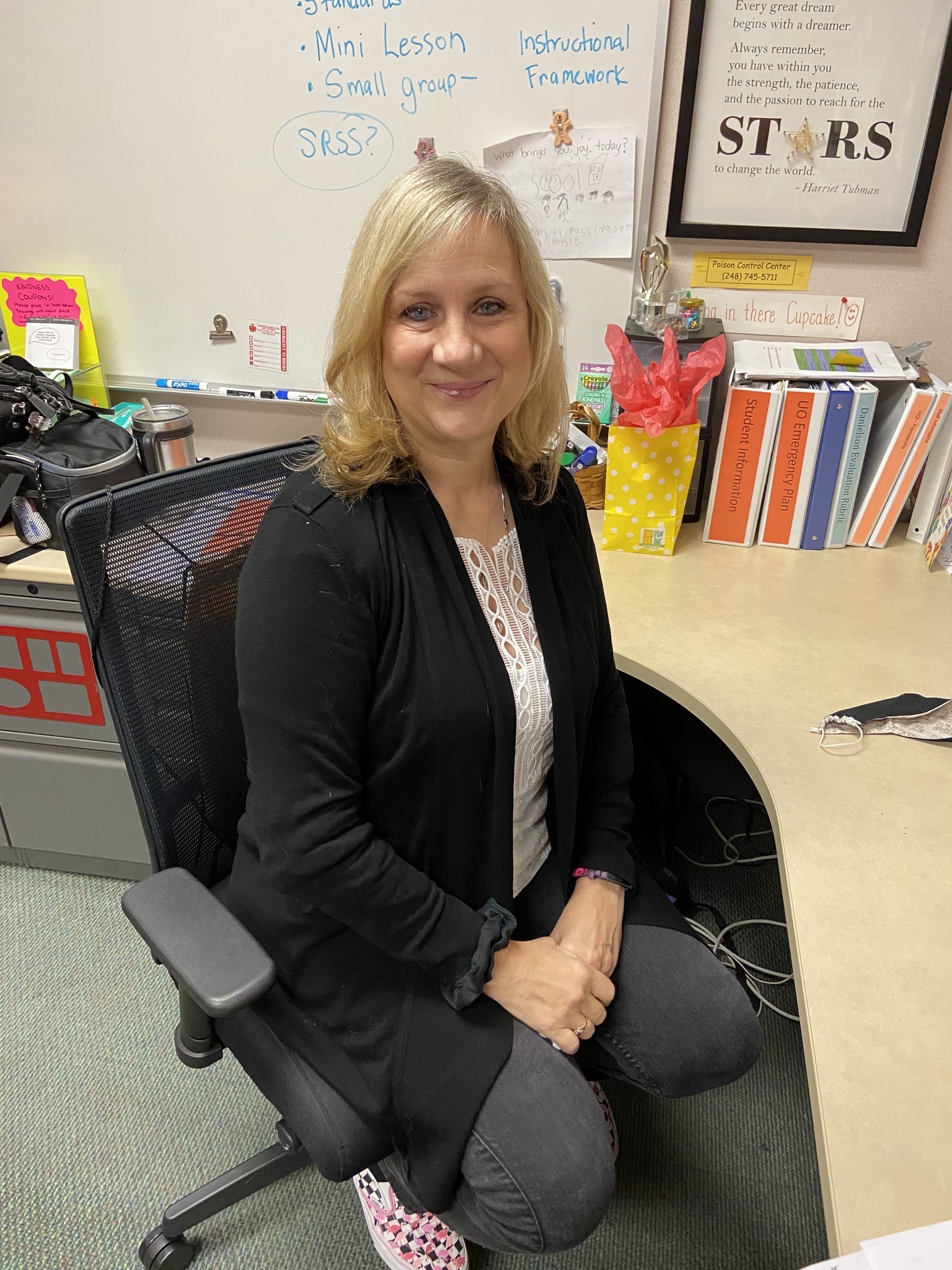 Hello United Oaks Families!
Welcome back to another fabulous and amazing school year! This year feels like a fresh beginning and the excitement of some normalcy is in the air. We are most definitely moving in the right direction and this year promises to be a year "for the record books".
All elementary class lists have been finalized and families have access to this information through MiStar. Please be sure to check the site, as class lists may have to be adjusted to accommodate enrollment changes.
Wednesday, August 24:
Kindergarten and Y5's Open House from 12 to 6 pm. We will welcome our new kindergarten and Y5 students and their families tomorrow afternoon. This open house will help our kindergarten students feel more comfortable on the first day of school. You can come and meet your child's teacher, check out the lockers and ask important questions. On Wednesday, Aug. 31 our Kindergarten and Y5 students will be following the procedure below.
Saturday, August 27:
FAMILY FUN Day! The Family Fun Day on Saturday is from 9 am to 12 pm. We will provide a delicious breakfast for your family. Then have fun in the school using the gym or playing some of our giant games. You can come for an hour or all three hours.
Wednesday, August 31:
We will welcome our students back to school on Wednesday afternoon at 12:30 pm. Parents will drop off their child in the driveway and along the school side of E. Harry. (It is a one-way street.). Staff members and volunteers will be at the drop-off areas with teacher assignments and will escort your child to the correct line. All students will be lined up outside on the playground behind their teacher's sign. Parents should stay in their cars to ensure that traffic will continue to flow. Please do not park in our drop-off areas and walk your child up. Teachers will not have an opportunity to converse before school so please allow them to concentrate on their students.
After school, we are having a "Back to School Picnic". This event will be a wonderful opportunity for you to meet your child's teacher. We will provide picnic food and families will be able to meet their teacher, and principal, sign up for PTA, or volunteer. Parking is always an issue for school events so please be mindful to park legally along the street and drive. There is a parking lot on the corner of Jarvis and Russell. DO NOT park in the Marinco's parking lot! School is dismissed at 3:10 pm.
Thursday, September 1:
Arrival
We will begin our usual arrival/drop-off procedure. Our doors open at 7:40 am (promptly). You will pull up in the driveway and your child will exit your car when it is time to come into school. DO NOT allow your child to exit your vehicle until it is 7:40 am or after. We have some students who walk to school who wait outside the door. If your child walks to school, please do not have them arrive prior to 7:40 am. For those students not eating a school breakfast, please drop them off at 8 am.
Dismissal
On August 31, your child will bring home a dismissal number for the 2022-2023 school year. If you have a dismissal number from last year, please get rid of it. You will get a new one. This dismissal number should be given to anyone who will be picking your child up. Place the dismissal number on the dash on the passenger side of the car. Pink dismissal numbers, pick up on the E. Harry side of the school. This includes students in Kindergarten, 4th and 5th. Green dismissal numbers pick on the Jarvis side of the school. This includes students in 1st, 2nd & 3rd. Siblings will be exiting the door that matches the youngest child's grade level. Cars should pull as far forward as they can to make room for other cars. Please stay in a single file line behind the car in front of you. Staff will enter the dismissal numbers in a Google doc which alerts the teachers that you are at school and ready to pick up your child. Your child will exit out of the appropriate door and climb into your car. At that time, please look over your shoulder to make sure there are no cars leaving, pull out and head on home.
Do not park in the street and walk over to have staff put your number in OR park at Marinco's parking lot and walk over to pick up your child. All adults should remain in their cars. If everyone adheres to the procedures, we get through the line pretty quickly.
There is no school on Friday, September 2, and Monday, September 5 due to the Labor Day holiday.
Please feel free to call if you have any questions, please feel free to contact our office at 248-658-2400.
With students in mind,
Karla Joy Graessley, Principal
United Oaks Elementary