M-STEP
Dear Parents/Guardians,
During the month of September, you will be receiving your child's 2018-2019 M-STEP scores. At that time, resources to help you better understand the M-STEP and your child's score report will be posted. Feel free to reach out to your child's teacher for additional assistance regarding the your child's performance.
The Hazel Park School District is committed to improvement and growth. The results of these assessments will be used, as they always have been, to help improve our schools and your child's education.
We are extremely excited in Hazel Park about the turn around we are making in our schools. We are truly excited to begin the new era that focuses on every child's individual growth and achievement. We look forward to our shared partnering in making a difference in your child's education.
As always please feel free to contact me with any questions you may have.
Respectfully,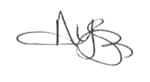 Amy Kruppe, Ed.D.
Superintendent
State Testing Resources